Accessories are your fashion best friend
Accessories can make an outfit or break it, they give more importance to your outfit, and fashion sense. They are also key to transforming an outfit from dull to eye-catching, offering unlimited opportunities for clothes, and making items in your wardrobe look different every time you wear them. There are a few things you can do with clothes to make it them look special, but accessories represent the Important details that elevate your overall outfit complete each appearance.
By itself, a scarf, pair of heels, or a piece of jewelry, when added to the outfit the accessories help create another feel to the outfit. Accessories are an opportunity to spice up your style, express yourself through fashion and complete your look.
When in doubt, using accessories will help you tone down or elevate the outfit depending on the occasion.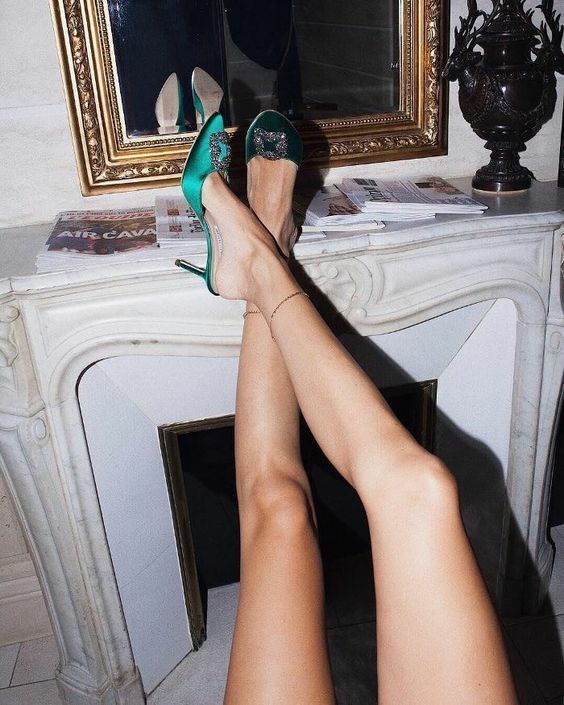 Here is a list of accessories you need in your wardrobe to make any outfit better
Chanel Belt
Let's start with belts, one of the most underrated accessories. A belt is a very fashionable item with so many options available and comes in different styles and shapes, it accents your curves when you know how to wear it properly and gives your outfit a different kind of feel.
This time My Sac chose for you the Chanel chain belt. Definitely not your everyday belt. This one has more of a sophisticated and luxurious vibe.
The Chanel belt is extremely versatile and can be worn with almost anything in your wardrobe.
You can wear it over a blazer for that extra touch of chic or around any kind of dress to add some glamour and sparkle to your look, you can also pair it with high-waisted pants making a very outfit fashionable.
Van clef Bracelets
Every girl needs a set of bracelets that goes with every kind of outfit.
Van clef is famous for its elegant and timeless designs, two things you always need to consider when buying jewelry.
Adding a bracelet to any kind of outfit will immediately elevate the look. Don't be afraid to experiment with your jewelry, a simple bracelet with minimalistic details can be a perfect addition to your edgy casual outfit or even your office wear and can also quickly transfer to your more glamorous chic looks.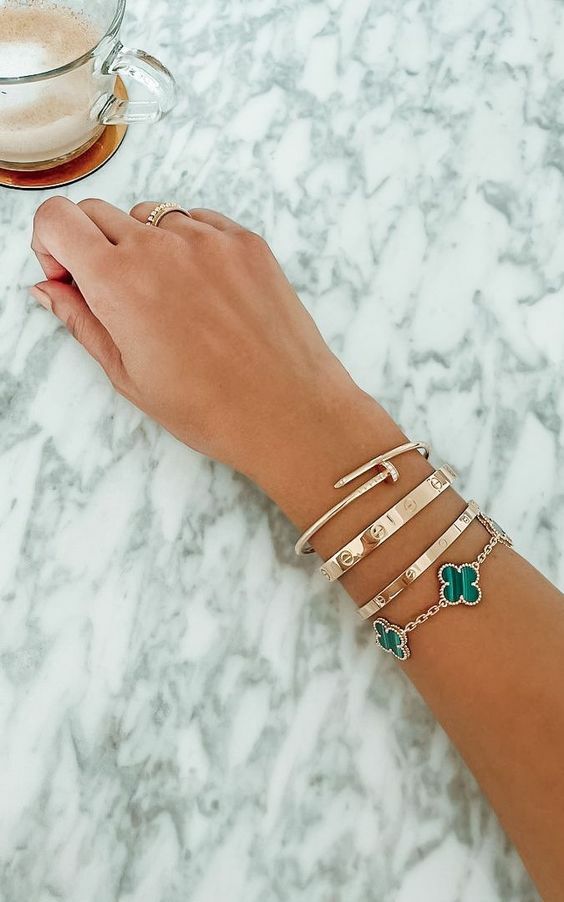 Manolo Blank heels
'You put your high heels on and you change' That is right!
Heels are fun, heels are fashionable, heels can make any outfit look 10 times better, and what is better than a pair of Hangisi Manolo blank heels?
First introduced in 2008, the Manolo blank Hangisi heels are every women's fashion fantasy.
Famous for their sparkly embellished buckle on the pointed front of the heel and their elegant exterior fabric the Manolo blanked iconic heels are available and so many other colors and can be worn with every kind of outfit, a structured suit, evening wear, or even jeans and a T-shirt.
The Hangisi heels are glamorous and feminine with a twist, everything you need in a pair of heels.
Want to get your hands on any of the accessories named below?
Contact My sac team for more info.